Entry 29
2Chr 30:1 And Hezekiah sent to all Israel and Judah, and wrote letters also to Ephraim and Manasseh, that they should come to the house of the LORD at Jerusalem, to keep the passover to the LORD God of Israel.
The Passover to the LORD God of Israel
(Continued)
Loins Girt, Staff in Hand, Shoes on His Feet
Exod 12:11 And thus shall ye eat it; [with] your loins girded, your shoes on your feet, and your staff in your hand; and ye shall eat it in haste: it [is] the LORD's passover.



1Pet 1:13
Wherefore
gird up the loins of your mind
, be sober, and hope
to the end
for the grace that is to be brought unto you at the revelation of Jesus Christ;
1Pet 2:11
Dearly beloved, I beseech [you] as
strangers and pilgrims
, abstain from fleshly lusts, which war against the soul;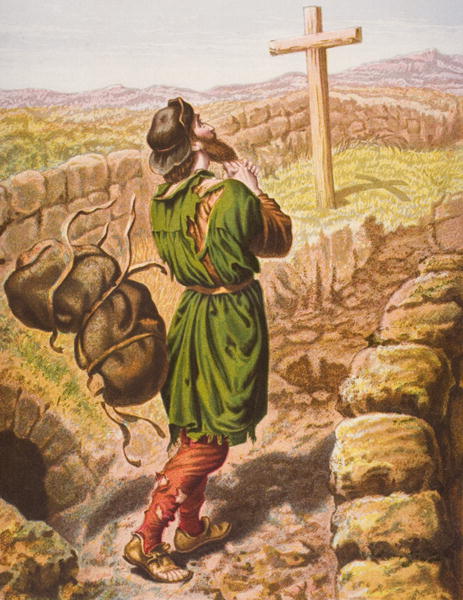 Heb 11:13
These all died in faith, not having received the promises, but having seen them afar off, and were persuaded of [them], and embraced [them], and confessed that they were
strangers and pilgrims on the earth
.
Heb 11:14
For they that say such things declare plainly that
they seek a country
.
Heb 11:15
And truly, if they had been mindful of that [country] from whence they came out, they might have had opportunity to have returned.
Heb 11:16
But now
they desire a better [country], that is, an heavenly
: wherefore God is not ashamed to be called their God: for
he hath prepared for them a city
.
Luke 12:35
Let your loins be girded about, and [your] lights burning
;
Luke 12:36
And ye yourselves
like unto men that wait for their lord
, when he will return from the wedding;
that when he cometh and knocketh, they may open unto him immediately
.
Eph 6:14
Stand therefore,
having your loins girt about with truth
, and having on the breastplate of righteousness;
Eph 6:15
And your
feet shod with the preparation of the gospel of peace;