Entry 38
2Chr 30:2 For the king had taken counsel, and his princes, and all the congregation in Jerusalem, to keep the passover in the second month.

2Chr 30:3 For they could not keep it at that time, because the priests had not sanctified themselves sufficiently, neither had the people gathered themselves together to Jerusalem.

2Chr 30:4 And the thing pleased the king and all the congregation.

2Chr 30:5 So they established a decree to make proclamation throughout all Israel, from Beersheba even to Dan, that they should come to keep the passover unto the LORD God of Israel at Jerusalem: for they had not done [it] of a long [time in such sort] as it was written.


Mercy Triumphs Over Judgment
What an exemplary example of the Spirit of the Gospel of Jesus Christ. Hezekiah calls men back to God with open arms and a heart of mercy and compassion which looks to all the ways men may be received and all the ways he may show forth the compassion of the Lord to men.

The law said to keep the Passover in the first month. Yet these people had not kept it in a long time. Now, in response to Hezekiah's call to repentance, men's hearts have turned back to God, yet not all have arrived in Jerusalem and worse yet, not all the Priests had sanctified themselves sufficiently.

Hezekiah takes counsel and evidently searches the scriptures in an effort to get men back to proper service and worship as soon as possible. What does Hezekiah find? He finds that even in the law, the mercy of God is written! What rejoicing!! Moses had a similar situation and in his appeal to God, God has His mercy written into the law!

The heart of God is to receive you. The heart of God is that you and He be reconciled. No matter where we look in the scripture we are bound to find that the heart of God is to make provision that men be reconciled to Himself. God always makes a way. Jesus Christ is that way, in Him, once and for all, that way has been made.


God Will Make a Way. He Made A Way For Abraham. He Has Made a Way For You. Jesus Christ is the Way

Gen 22:13 And Abraham lifted up his eyes, and looked, and behold behind [him] a ram caught in a thicket by his horns: and Abraham went and took the ram, and offered him up for a burnt offering in the stead of his son.

Gen 22:14 And Abraham called the name of that place Jehovahjireh: as it is said [to] this day, In the mount of the LORD it shall be seen.
JEHOVAH WIll See To It
H3070
יְהוֹוָה יִראֶה
Yhovah yireh
(yeh-ho-vaw' yir-eh') n/l.
1. Jehovah will see (to it)
2. Jehovah-Jireh, a symbolical name for Mount Moriah
[from H3068 and H7200]
KJV: Jehovah- jireh.
Below, we see how Hezekiah was able to minister the mercy of God which filled his heart and how he could do it as written.
Num 9:1 And the LORD spake unto Moses in the wilderness of Sinai, in the first month of the second year after they were come out of the land of Egypt, saying,

Num 9:2 Let the children of Israel also keep the passover at his appointed season.

Num 9:3 In the fourteenth day of this month, at even, ye shall keep it in his appointed season: according to all the rites of it, and according to all the ceremonies thereof, shall ye keep it.

Num 9:4 And Moses spake unto the children of Israel, that they should keep the passover.

Num 9:5 And they kept the passover on the fourteenth day of the first month at even in the wilderness of Sinai: according to all that the LORD commanded Moses, so did the children of Israel.

Num 9:6 And there were certain men, who were defiled by the dead body of a man, that they could not keep the passover on that day: and they came before Moses and before Aaron on that day:

Num 9:7 And those men said unto him, We [are] defiled by the dead body of a man: wherefore are we kept back, that we may not offer an offering of the LORD in his appointed season among the children of Israel?

Num 9:8 And Moses said unto them, Stand still, and I will hear what the LORD will command concerning you.

Num 9:9 And the LORD spake unto Moses, saying,

Num 9:10 Speak unto the children of Israel, saying, If any man of you or of your posterity shall be unclean by reason of a dead body, or [be] in a journey afar off, yet he shall keep the passover unto the LORD.

Num 9:11 The fourteenth day of the second month at even they shall keep it, [and] eat it with unleavened bread and bitter [herbs].


We are in the last days and the modern day Church of Jesus Christ has departed from the simplicity of and true devotion to the Gospel. As the people of Hezekiah's day, the indictment of today's Church can be said the same way, "the priests [Pastors, leaders, called ones etc], had not sanctified themselves sufficiently" and "for they had not done [it] of a long [time in such sort] as it was written".

Yet still the hand of God is stretched out through Jesus Christ to return to Him and be saved, be restored, be delivered. May I admonish you friends? Throw down everything but Jehovah God, Jesus Christ, the Holy Spirit and the Word of God, the Bible as it is written. Seek Jesus Christ and His power alone to save you and to be your source of all things till He comes again to gather you unto Himself.


I Declare Unto You The Gospel

1Cor 15:1 Moreover, brethren, I declare unto you the gospel which I preached unto you, which also ye have received, and wherein ye stand;

1Cor 15:2 By which also ye are saved, if ye keep in memory what I preached unto you, unless ye have believed in vain.

1Cor 15:3 For I delivered unto you first of all that which I also received, how that Christ died for our sins according to the scriptures;

1Cor 15:4 And that he was buried, and that he rose again the third day according to the scriptures: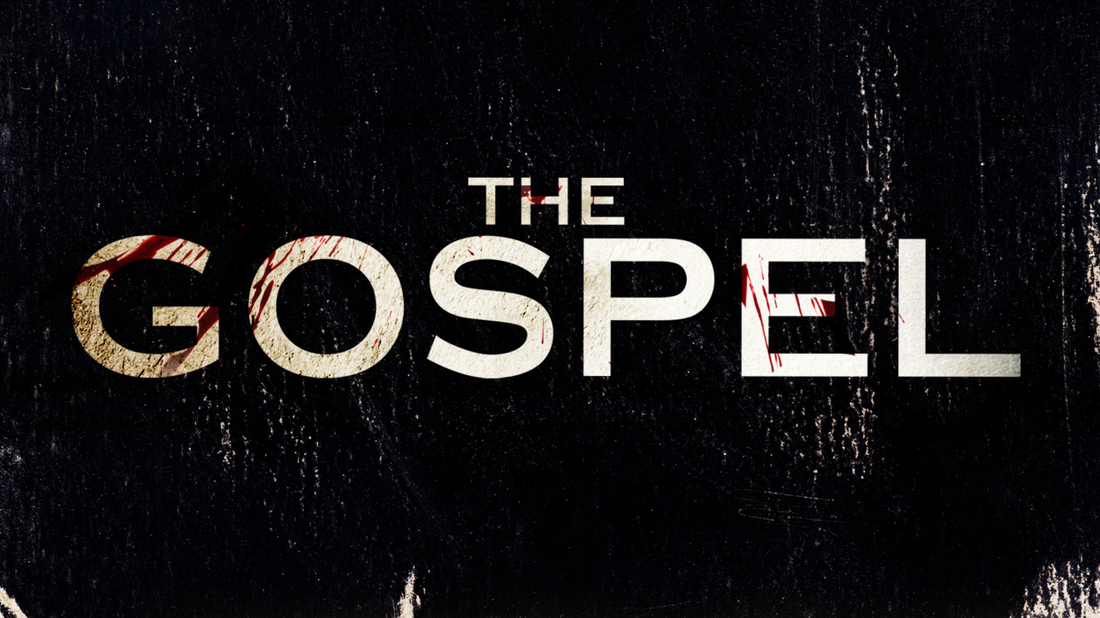 ---
Devotional Reading

I pray the Lord feed you by His Spirit as you read the following passages.

Set your ears upon Him as you read.
James 2:1-13 KJV
A Warning against Favoritism and Encouragement Toward Mercy

1My brethren, have not the faith of our Lord Jesus Christ, the Lord of glory, with respect of persons. 2For if there come unto your assembly a man with a gold ring, in goodly apparel, and there come in also a poor man in vile raiment; 3And ye have respect to him that weareth the gay clothing, and say unto him, Sit thou here in a good place; and say to the poor, Stand thou there, or sit here under my footstool: 4Are ye not then partial in yourselves, and are become judges of evil thoughts?5Hearken, my beloved brethren, Hath not God chosen the poor of this world rich in faith, and heirs of the kingdom which he hath promised to them that love him?6But ye have despised the poor. Do not rich men oppress you, and draw you before the judgment seats? 7Do not they blaspheme that worthy name by the which ye are called?

8If ye fulfil the royal law according to the scripture, Thou shalt love thy neighbour as thyself, ye do well: 9But if ye have respect to persons, ye commit sin, and are convinced of the law as transgressors. 10For whosoever shall keep the whole law, and yet offend in one point, he is guilty of all. 11For he that said, Do not commit adultery, said also, Do not kill. Now if thou commit no adultery, yet if thou kill, thou art become a transgressor of the law. 12So speak ye, and so do, as they that shall be judged by the law of liberty. 13For he shall have judgment without mercy, that hath shewed no mercy; and mercy rejoiceth against judgment.